COOKING UP A STORM
A love of food inspired PATRICK PHILLIPS to become a chef.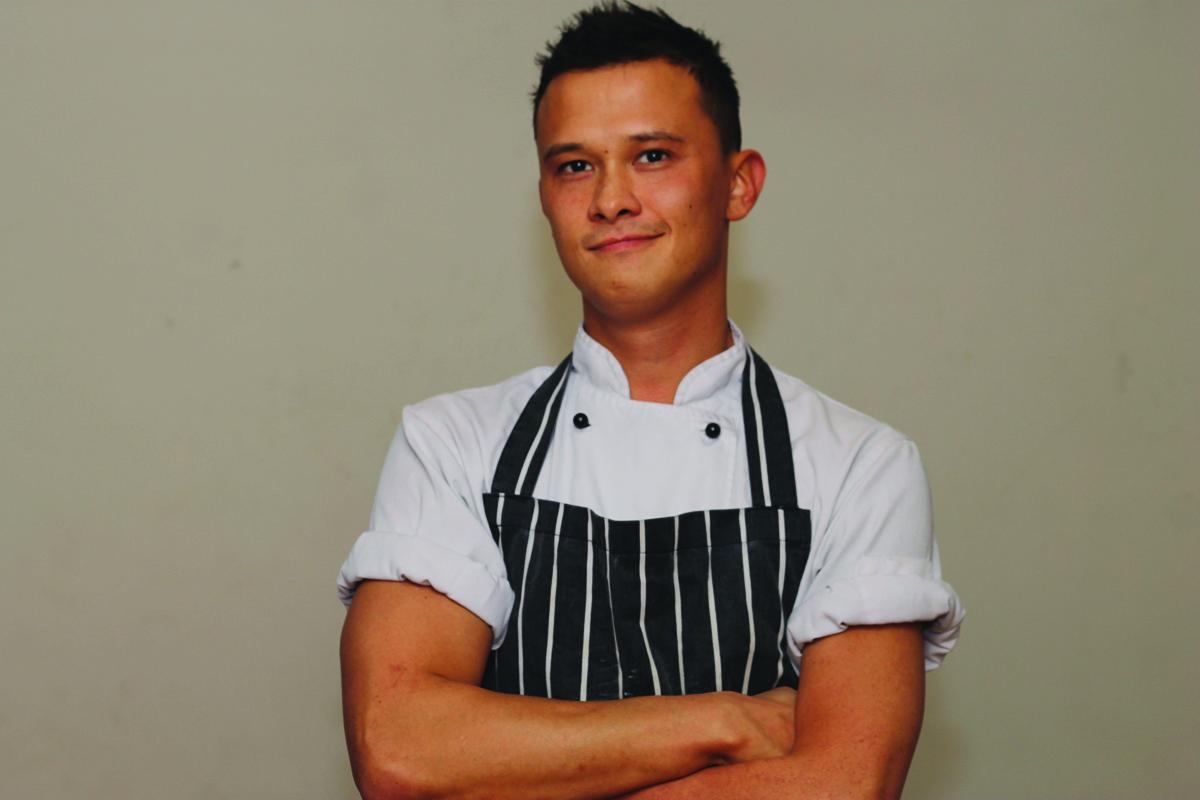 Name: Patrick Phillips
Job: Chef
Works: Wa Café, Galway
Courses: Catering & Culinary Skills at the National Learning Network, Limerick; Higher Certificate in Culinary Arts, GMIT; now studying part-time for the BA in Culinary Arts at GMIT
Did you always want to be a chef?
No, I actually trained for three years as an architect in UL but I realised it was not my forte. I always had an interest in food though. My mum is Filipina and food is a big part of her culture. She is an amazing cook and I inherited my passion for cooking from her.
This is your third culinary course, have they helped your career?
There's a bit of a debate among chefs about whether you learn more in college or in industry but I value the education side very highly which is why I have decided to study for my degree. College gives you a good foundation, but you need to get experience in the industry as well.
You've worked in some amazing restaurants, was it hard to get work?
Yes, I am in Wa Café now and in the past I worked with Aniar and Loam, Galway's two Michelin-starred restaurants, and Glenlo Abbey Hotel.
I first got in contact with Aniar through social media. I used to tweet them pictures of food I cooked to show them what I was doing and seeif it would open any doors for me, then I spoke to someone in college who arranged a two-day stage [work experience] with Jp McMahon, the owner. Afterwards they asked me to work
weekends. GMIT is very well connected with the industry in Galway so that definitely helps when you're looking for work.
What's the best and worst thing about being a chef?
If you have a passion for food then it's amazing to go to work every day and do something that you love. I'm always learning and trying to see howI can improve. The downside is that working in this industry can be exhausting. You work long, unsociable hours.
Do you get to have any fun?
The whole process is the fun part! I love the creativity of working with food, plus if you work with a good team you develop a rapport in the kitchen. You help each other out and have great craic together.
What's your plan for the future?
My goal is to run my own fine dining restaurant but in the meantime I want to build up my experience. At the moment I am focused on developing my skills in all areas of the kitchen, then when I have ticked all the boxes I'll look at opening my own place.
With thousands of job opportunities in the kitchens of restaurants, hotels, pubs and cafés across Ireland and millions more around the world, the sky is the limit when you become a chef.
Job: Executive Chef
Estimated salary: from €60,000
Job: Head Chef
Estimated salary: from €40,000
Job: Sous Chef
Estimated salary: from €35,000
Job: Chef de Partie
Estimated salary: from €28,000
Job: Commis Chef
Estimated salary: from €20,000
There are a wide range of culinary courses and apprenticeships to help you becomea chef. Visit the The Next Level section to see a list of Higher Education and Further Education providers offering tourism and hospitality programmes.
This article first appeared in the 2015 issue of Get a Life in Tourism.